Scott Fitzpatrick presents The GAF. Essential conversations and frameworks for all advisers. Scott shares an insight into the 20 years of experience as a leader in the field of wealth advice. The essential conversations and frameworks for all professionals to develop and enhance their skills to work in the high net wealth space successfully. Join Scott fortnightly to delve into the essential conversations needed for all advisors to enhance their tool kits.
Episodes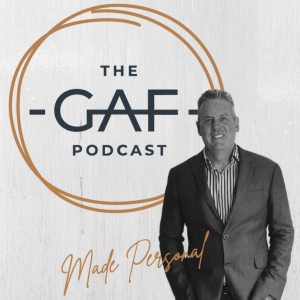 Wednesday Dec 01, 2021
Wednesday Dec 01, 2021
In this episode of The GAF Scott explores the fascinating world of Neuroscience with Vanessa Bennett from Next Evolution Performance.
With over 20 years experience in financial services and a Masters of Science in Psychology and Neuroscience of Mental Health; Vanessa shares her insights on leadership, increased productivity, avoiding burnout and why it's important to manage your energy rather than your time.
Listen in for some very practical yet powerful techniques to improve productivity and engagement for yourself and your team.